Summit 2020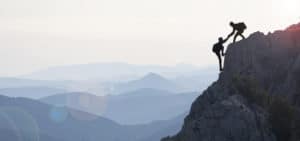 You lead me up to your inaccessible summit.
Psalm 61
You're invited to Summit 2020!
You're invited (yes, you!) to the Summit to end all Summits! Ok, that may be over the top, but we're super excited to see you, pray with and for you, worship with you and relax in balmy Wilmore, Kentucky this July.
This landing page will serve as your first stop for all the relevant details for Cornerstone International's Summit 2020 event. Let the festivities begin!
WHO
The entire CI family! That includes you! If you haven't made travel plans and sent them to Suzanne yet, please make plans to make plans! (See what we did there?) Send your travel plans to Suzanne ASAP (suzanne@cornerstoneinternational.org). If you need help making arrangements, reach out to us.
We'll be sending you fun info to your inbox soon introducing you to some of the WHOs that you'll be meeting.
Your kids are invited too! We have a wonderful week planned for your children with interactive teaching, fun events, and great games. Kid's Summit 2020 will be awesome!
WHEN
July 6-11, 2020
Please arrive no later than 3pm on Monday July 6th. Note: if you'd like to come a day early (July 5th) and spend the day just relaxing and hanging out, we've got you covered! Just let Suzanne know and we'll take care of the rest.
We'll all pack up and depart after breakfast on Saturday morning, July 11th.
WHERE
Asbury University Campus in Wilmore, KY, USA
The Summit will take place on the Asbury campus. Our housing as well as our meals will be on campus too.
WHY
Psalm 61 – You lead me up to your inaccessible summit.
Every few years (every five, to be exact!), we gather the entire Cornerstone family (missionaries, staff, and board) for a week of reflection, slowing down, rest, prayer, and worship together. This year we'll have in-depth Bible teaching; specific, tailored content in the mornings and wonderful worship throughout. There will also be ample opportunities for relaxing member care visits with debrief specialists and much more.
We want you to experience the Lord and His love for you through fellowship, rest, fun, spiritual formation, and care.
To put it in a more Kentucky colloquialism: We fittin'ta take care of ya'll. You just get yourselves here and we'll take care of the "rest…" (all puns and dad jokes intended)
Questions, comments, concerns, jokes, and anything else? Send us an email. We look forward to seeing you this July! We're praying for you.